Sip into the world of Teaspressa with our delightful tea sampler, a great gift for tea enthusiasts and an excellent way to explore our unique blends. From the bold and toasty Manhattan Black Tea to the vibrant Cape Town Tea, the refreshing Green Gold Tea, and the classic Charles Grey, there's a flavor for every tea lover. Each blend brings its own special twist, waiting for you to savor and enjoy. Experience the finest in every cup with Teaspressa!
Tasting Tea Pouch | Manhattan Black, Cape Town, Green Gold, Charles Grey
1 case (6 units, $4 each)
Each Tasting Tea Pouch includes three servings of tea
Share
View full details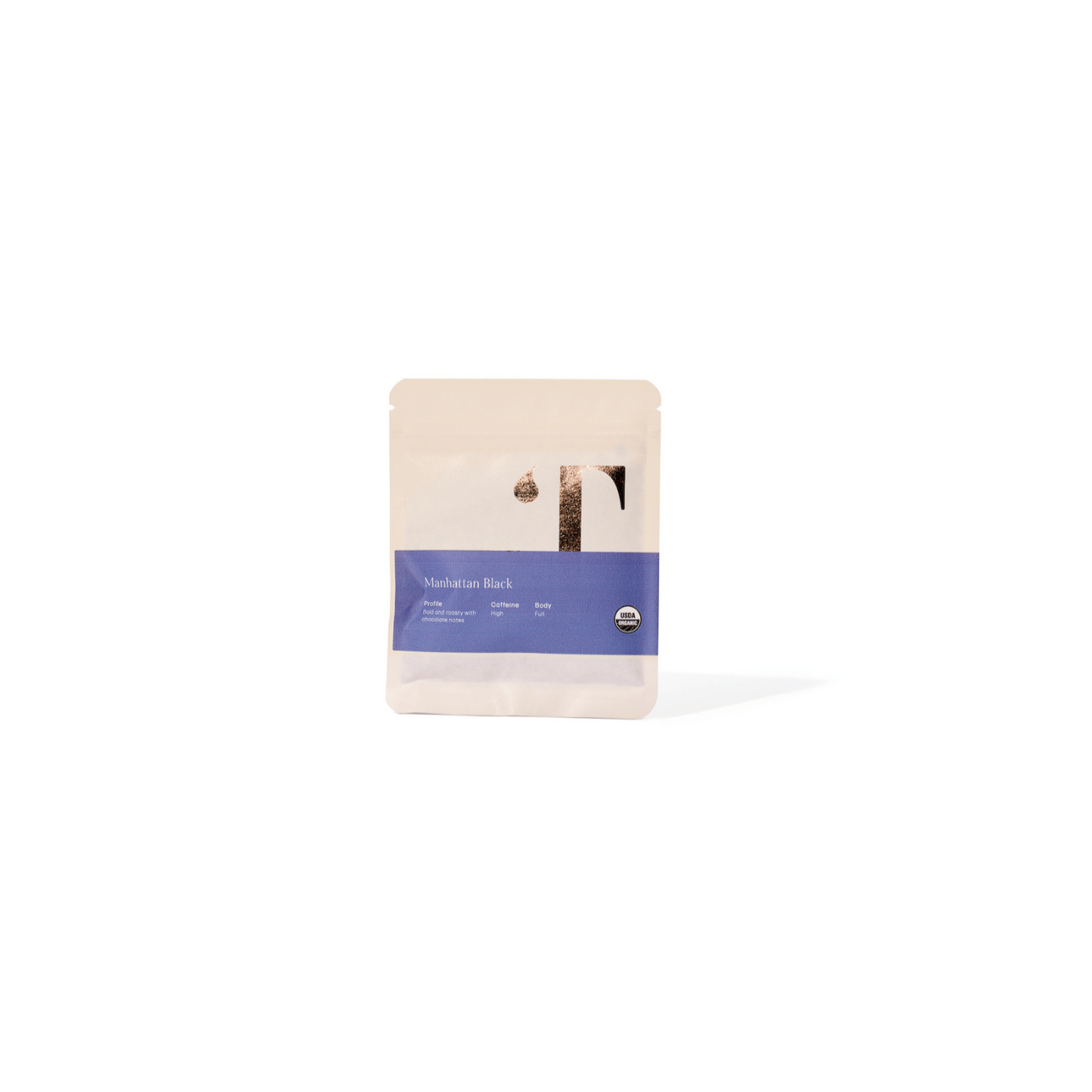 WE MADE TEA COOL AGAIN, EVEN WHEN IT'S HOT
Because we needed something more. Tea is wonderful and delicious, but we missed the robustness and higher caffeine content of coffee. So we found a way to brew tea like coffee, getting the same bold flavour, just as much caffeine, and a richer cup — all without the jitters and crashes of coffee.