FLAVOUR PROFILE
Rich and earthy with smoky notes.
Our inaugural green tea, chosen for a balanced personality that seamlessly indicates modesty and minimalism in effortless style. When brewed, this specially crafted loose leaf green tea blend blushes a delicate green with a surprising amount of natural body. Green Gold exhibits a smooth, earthy character. Pair it with subtle flavours such as seafood, salads, and chicken!
Brie cheese, vanilla, rose, peppermint, white chocolate, milk chocolate, dark chocolate with floral notes
INGREDIENTS
Proprietary organic green tea blend
SERVINGS (109g/3.84oz)
Makes 8-12 servings of Teaspressa Tea
Share
View full details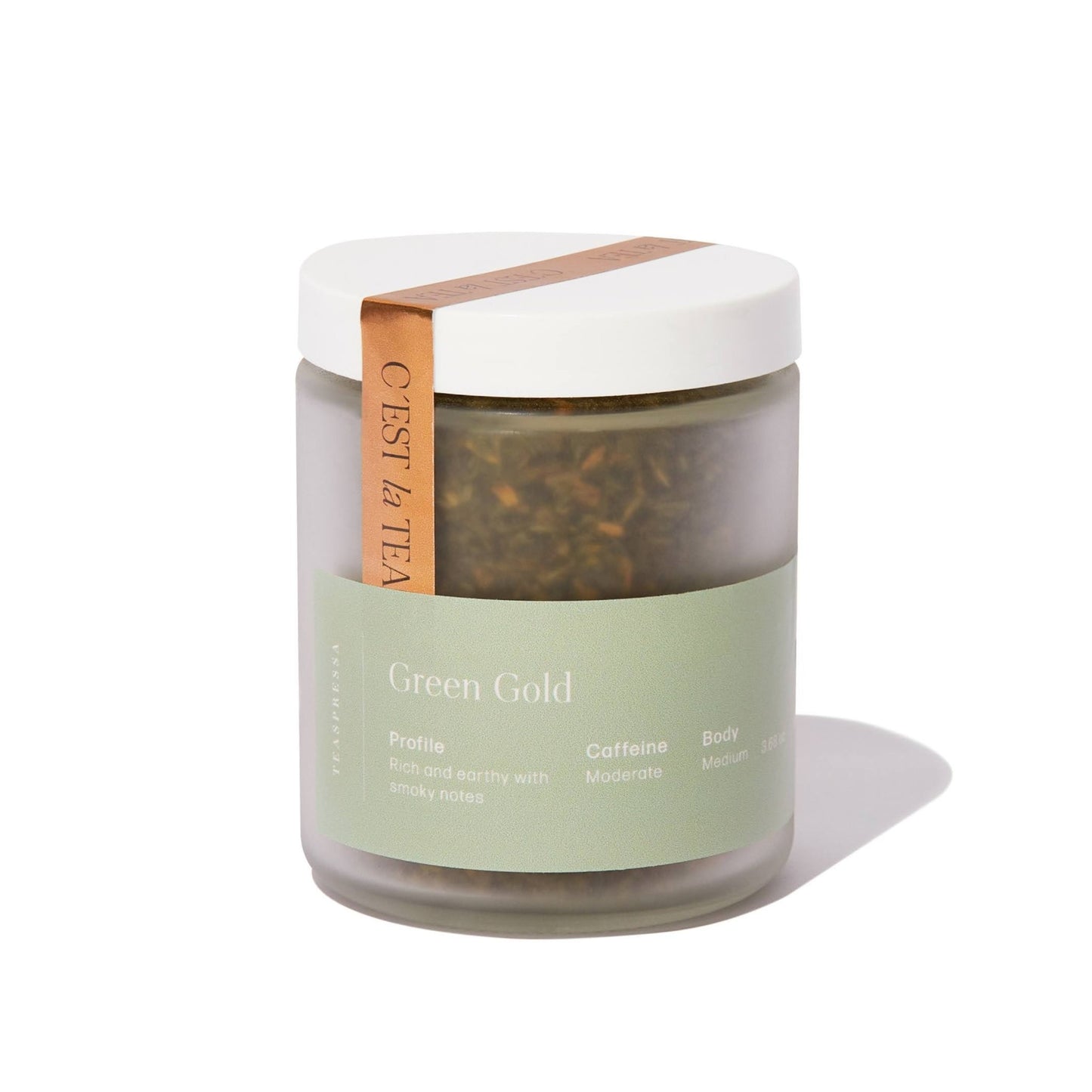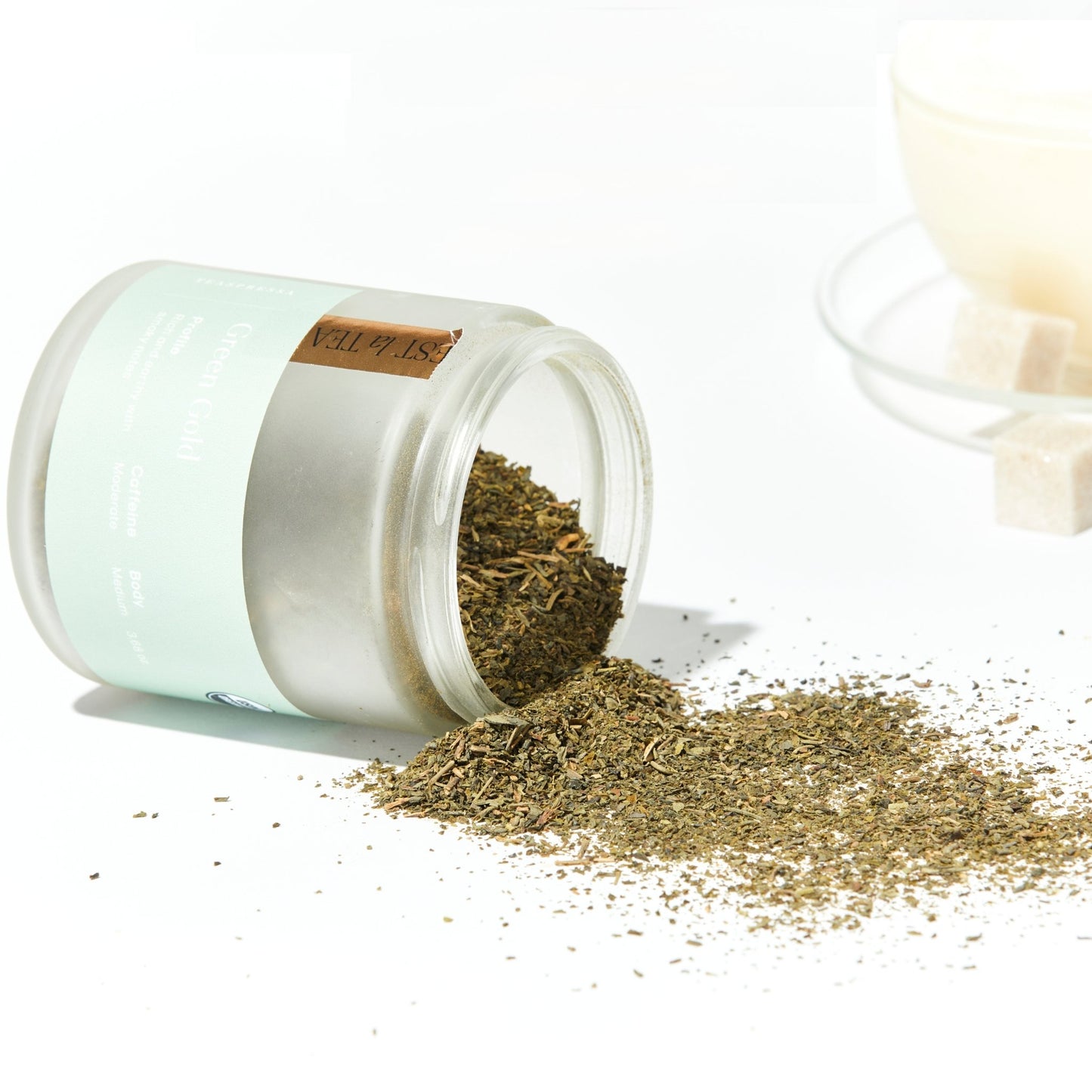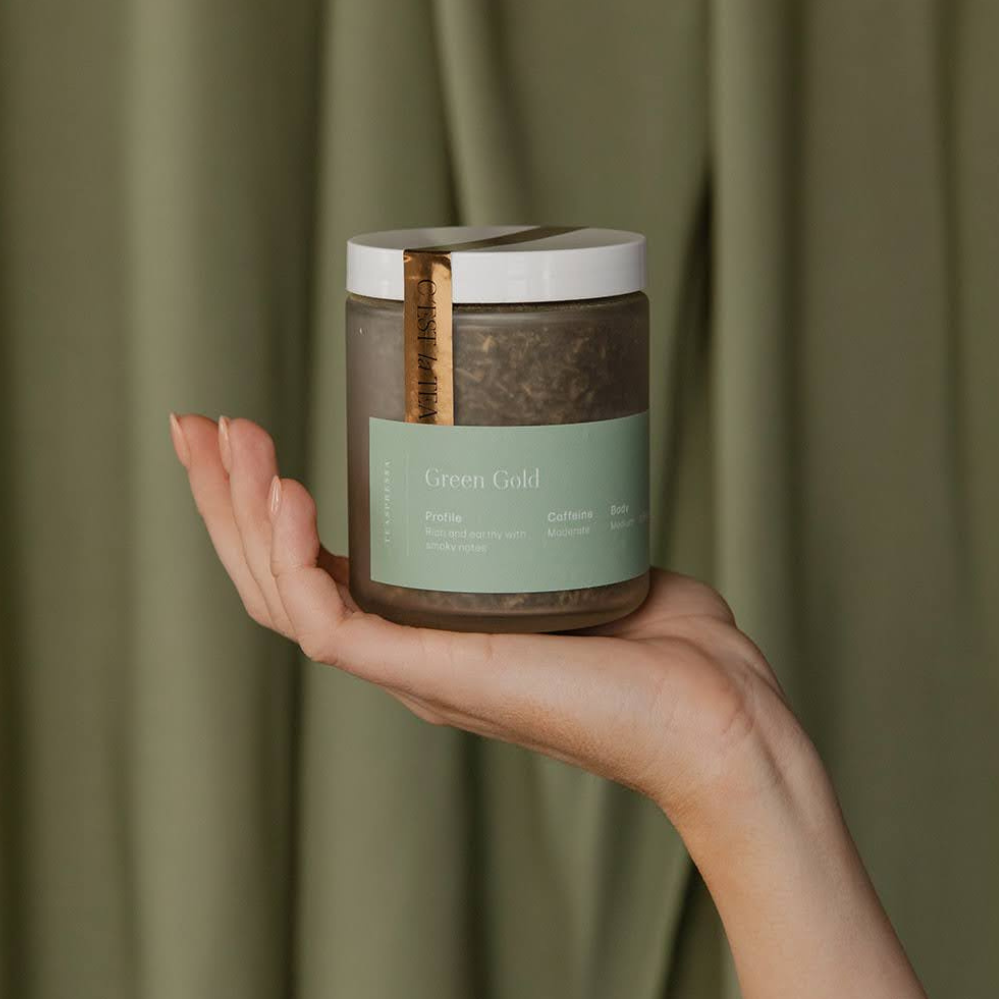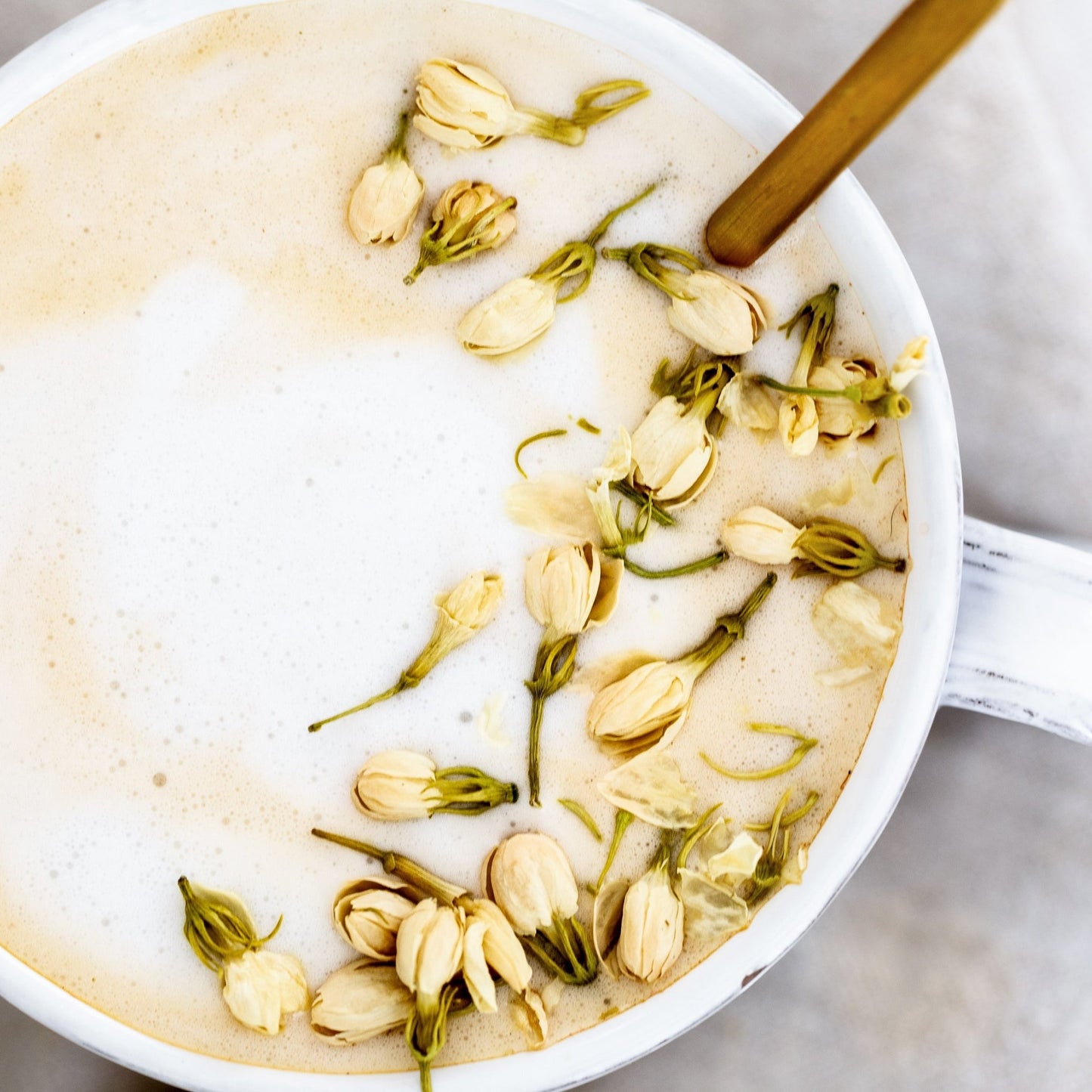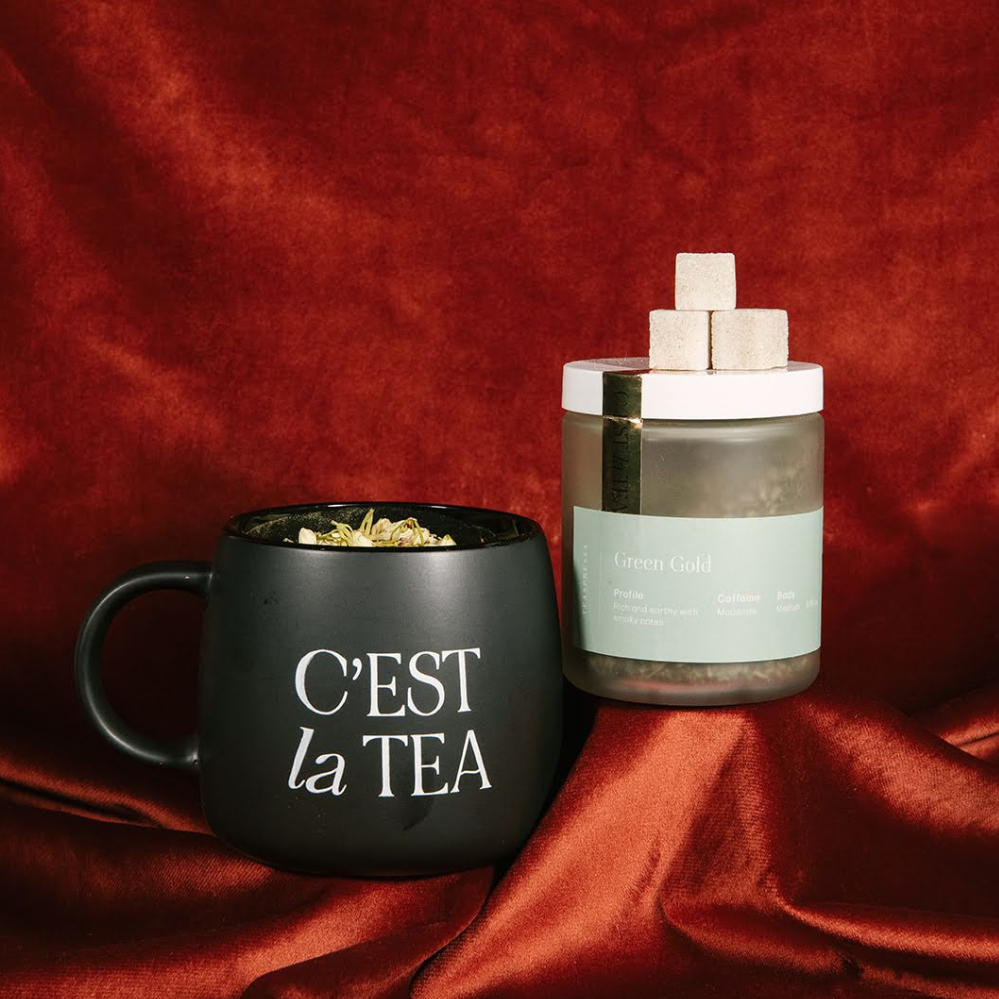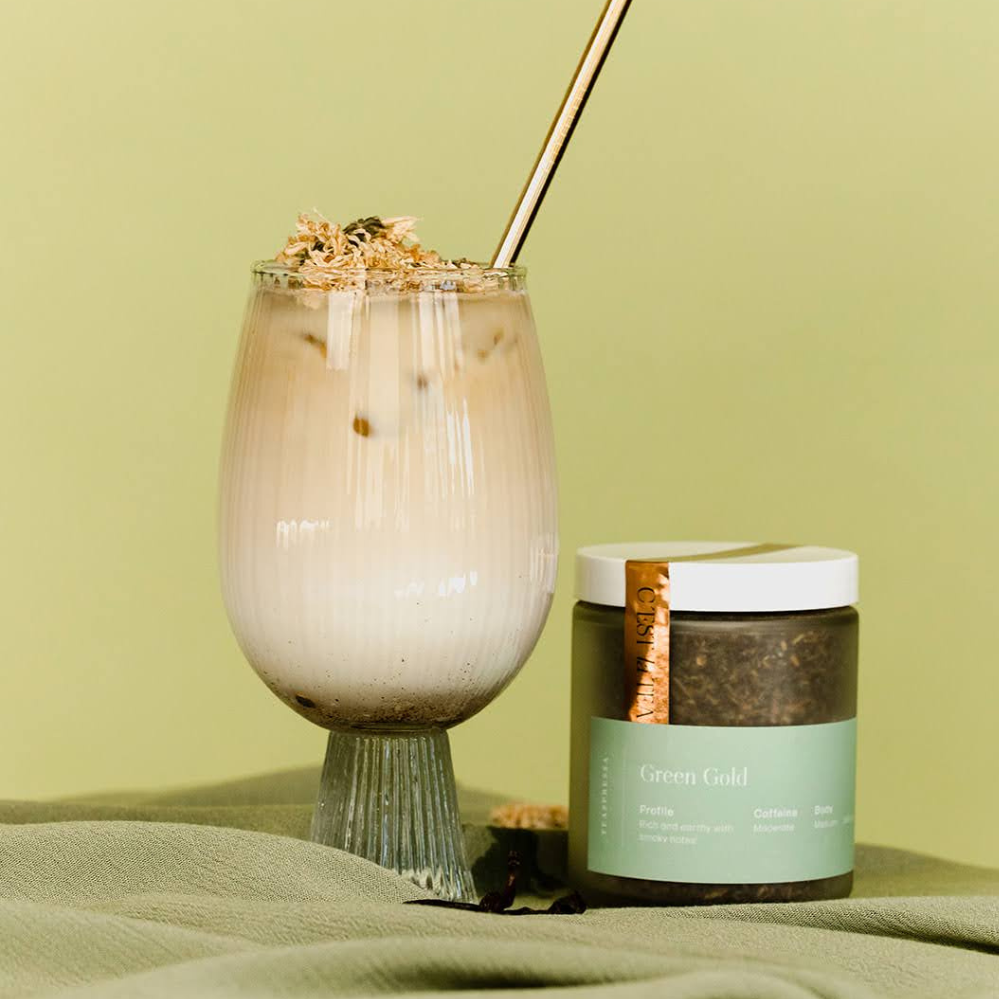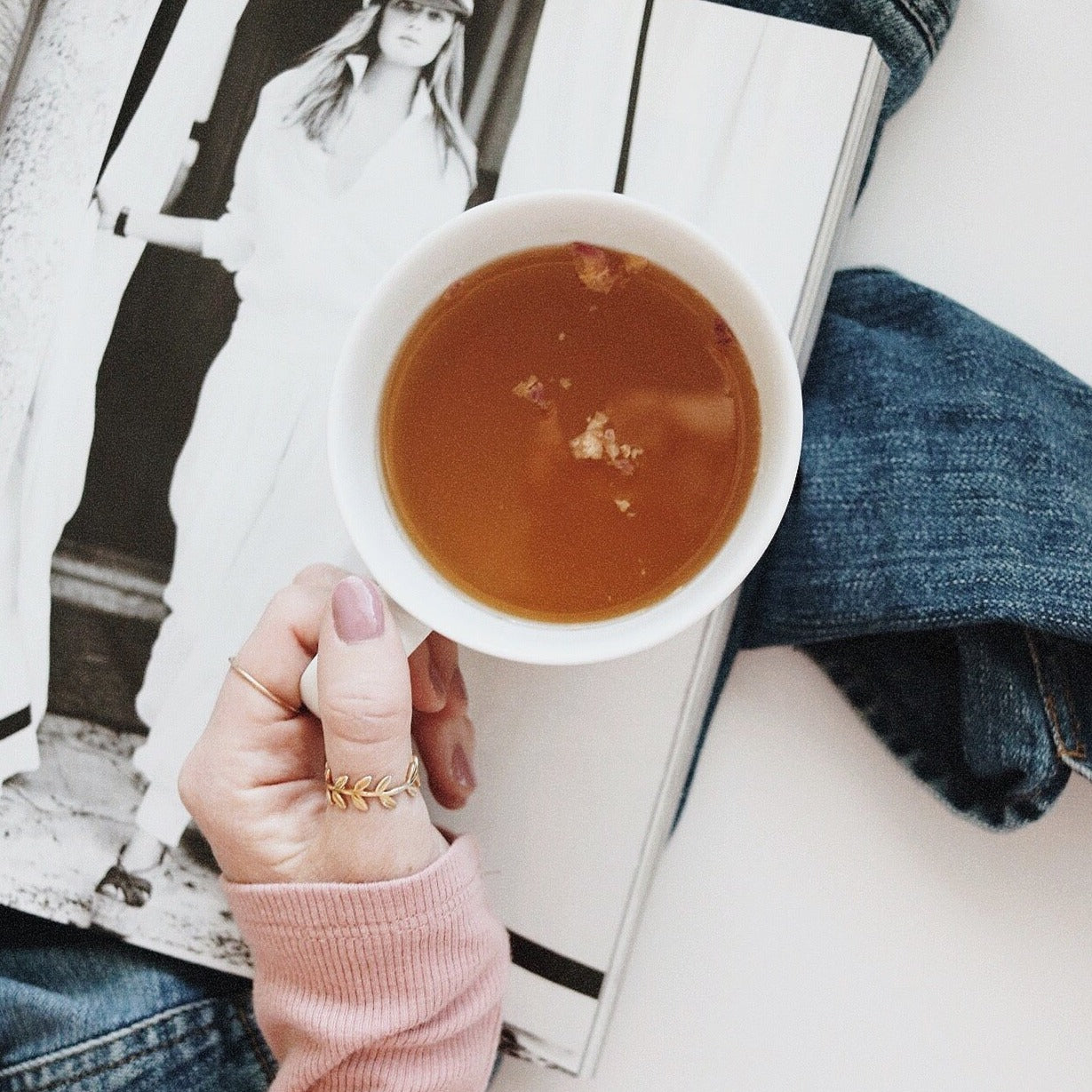 WE MADE TEA COOL AGAIN, EVEN WHEN IT'S HOT
Because we needed something more. Tea is wonderful and delicious, but we missed the robustness and higher caffeine content of coffee. So we found a way to brew tea like coffee, getting the same bold flavour, just as much caffeine, and a richer cup — all without the jitters and crashes of coffee.