FLAVOUR PROFILE
Enriched and woody with honey notes.
Our inaugural pick for the new Teaspressa herbal tea collection, the Cape Town features a full-bodied Rooibos, chosen for its familiar healthful qualities, mild texture, rich aroma, and many-faceted taste. Add a slice of lemon or a splash of honey to awaken the natural flavours of this specially crafted loose leaf tea blend! Expect a flavour that is floral and nutty, with slightly earthy notes and a hint of natural sweetness. This tea pairs perfectly with fresh pastries!
Best with our LUXE Vanilla Cubes! 
PAIRINGS
Bleu cheese, vanilla, caramel, white chocolate, sweet milk chocolate, dark chocolate
 
INGREDIENTS
Naturally caffeine-free organic Rooibos tea blend
 
SERVINGS (82g/2.88oz)
Makes 8-12 servings of Teaspressa Tea
Share
View full details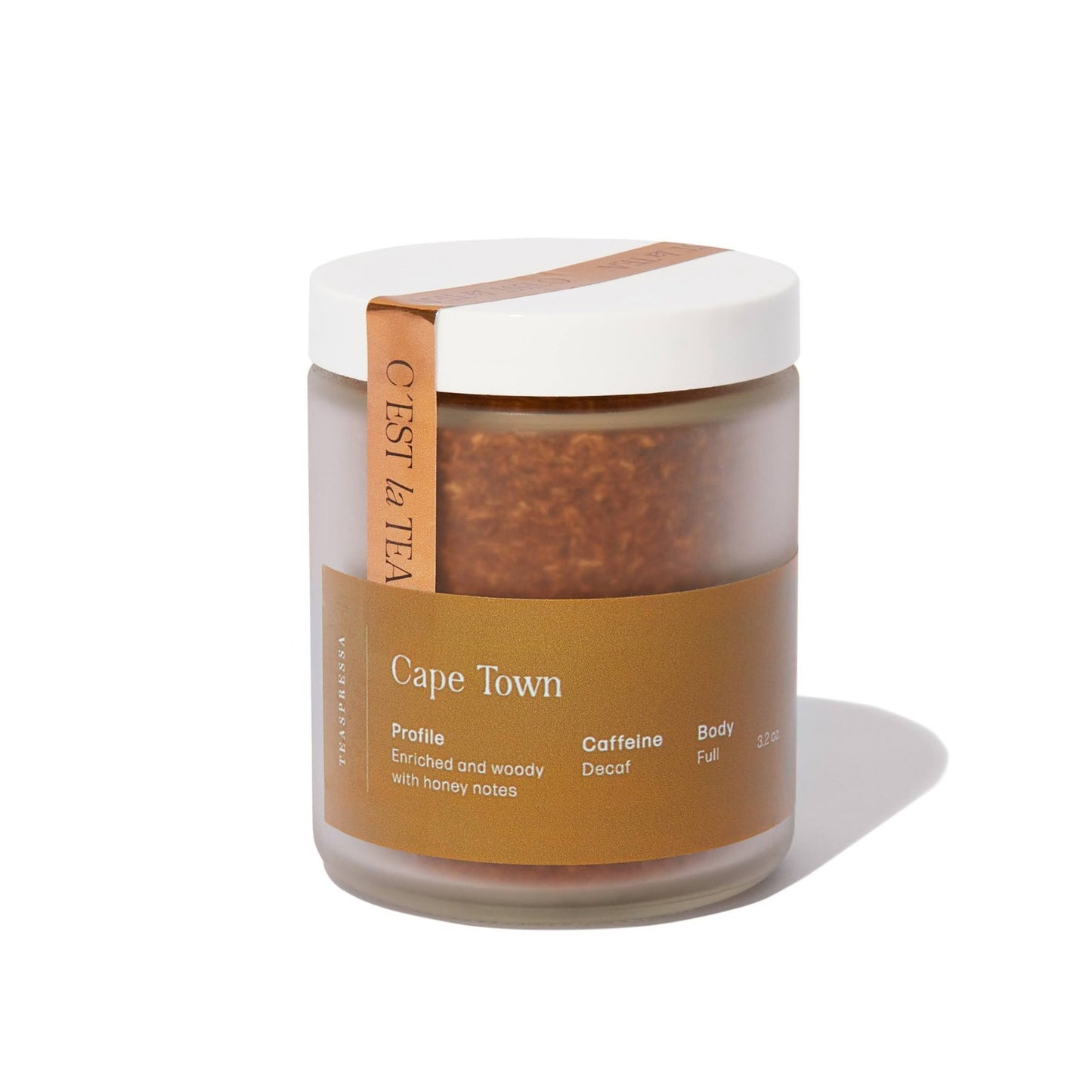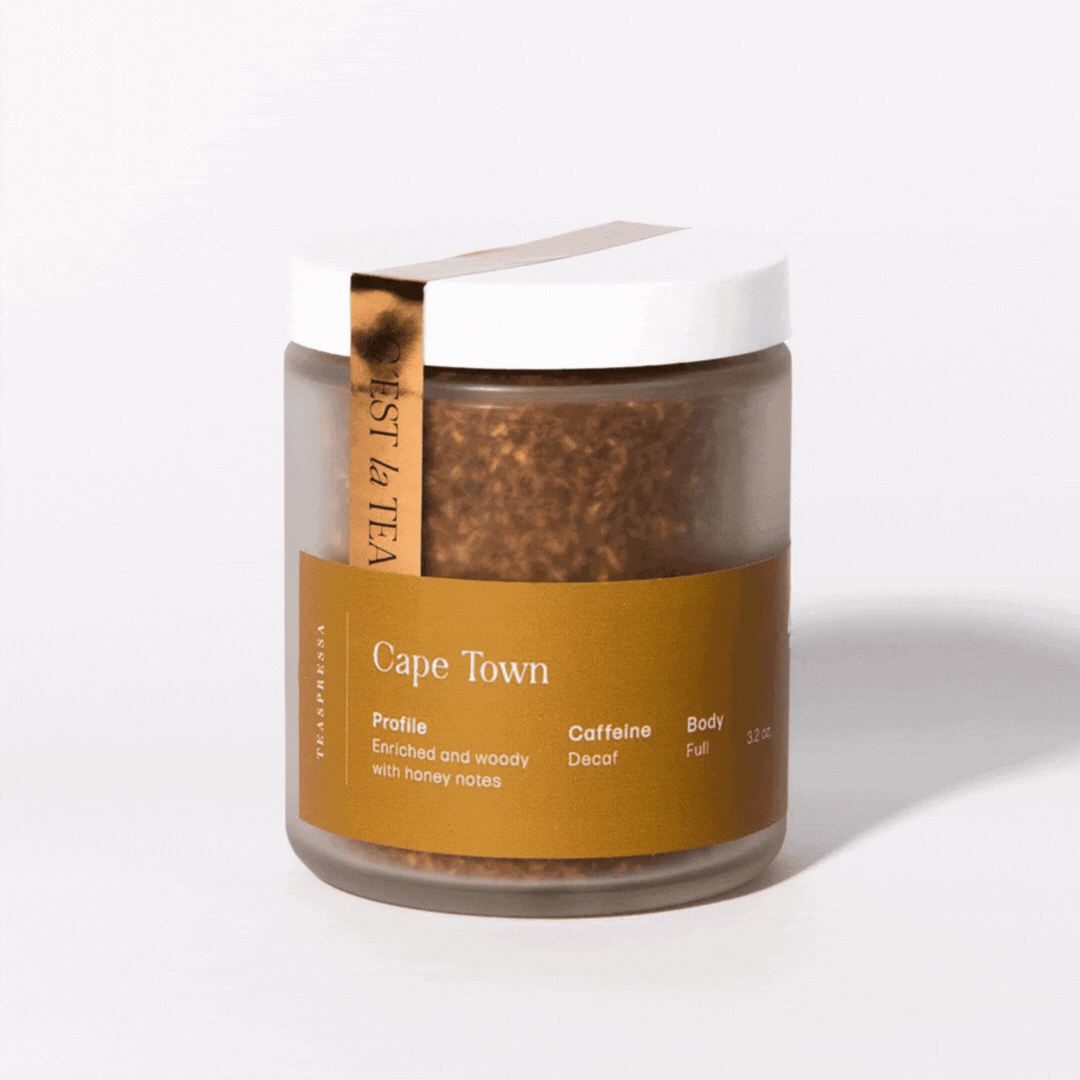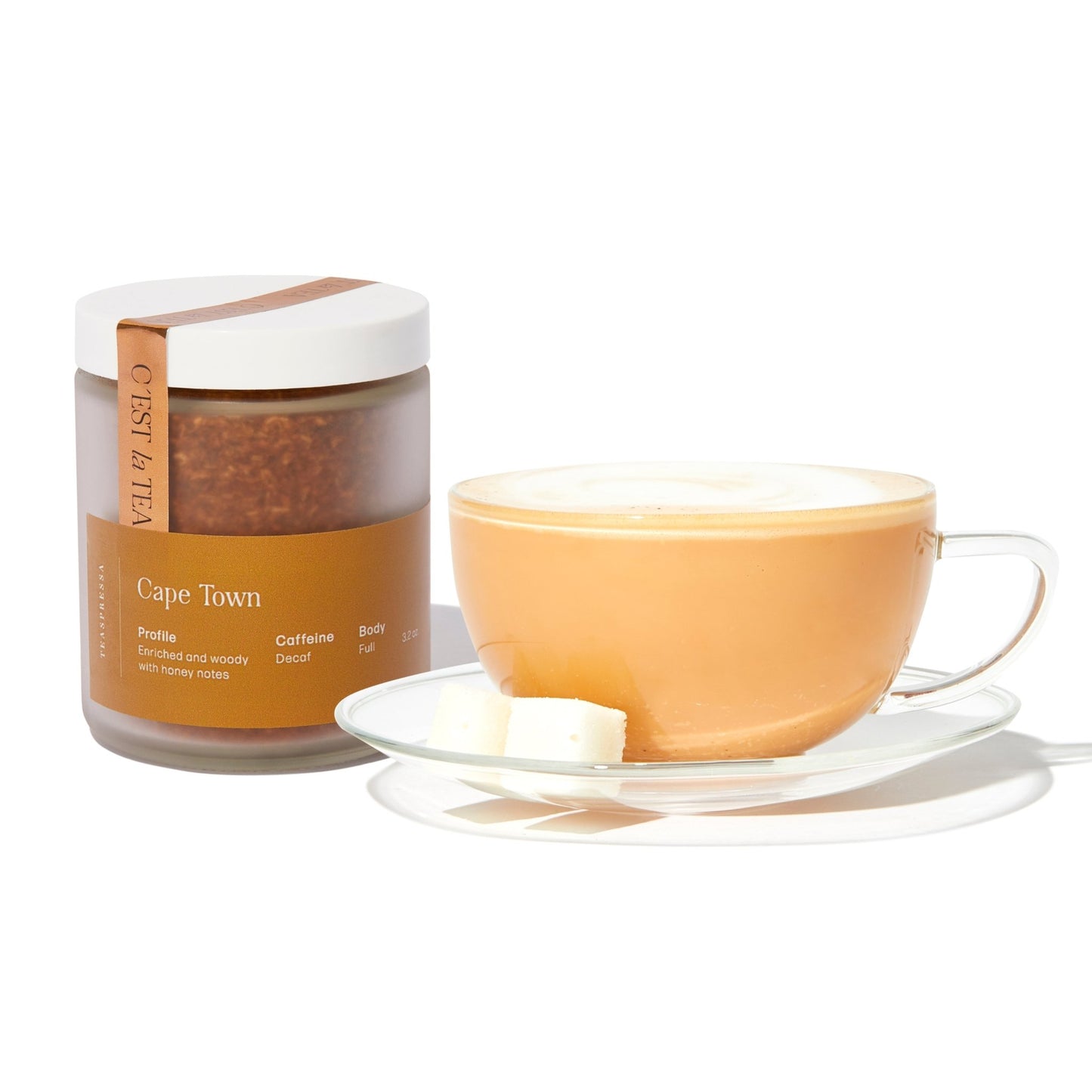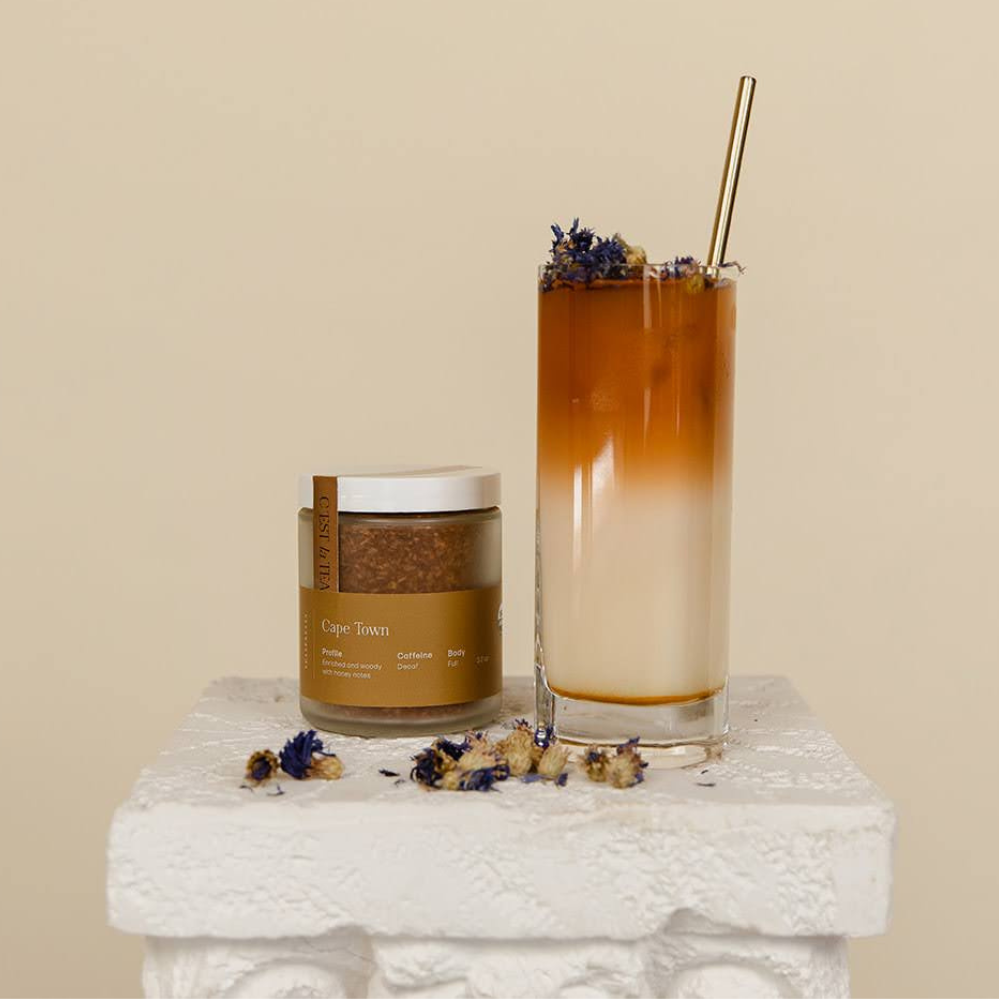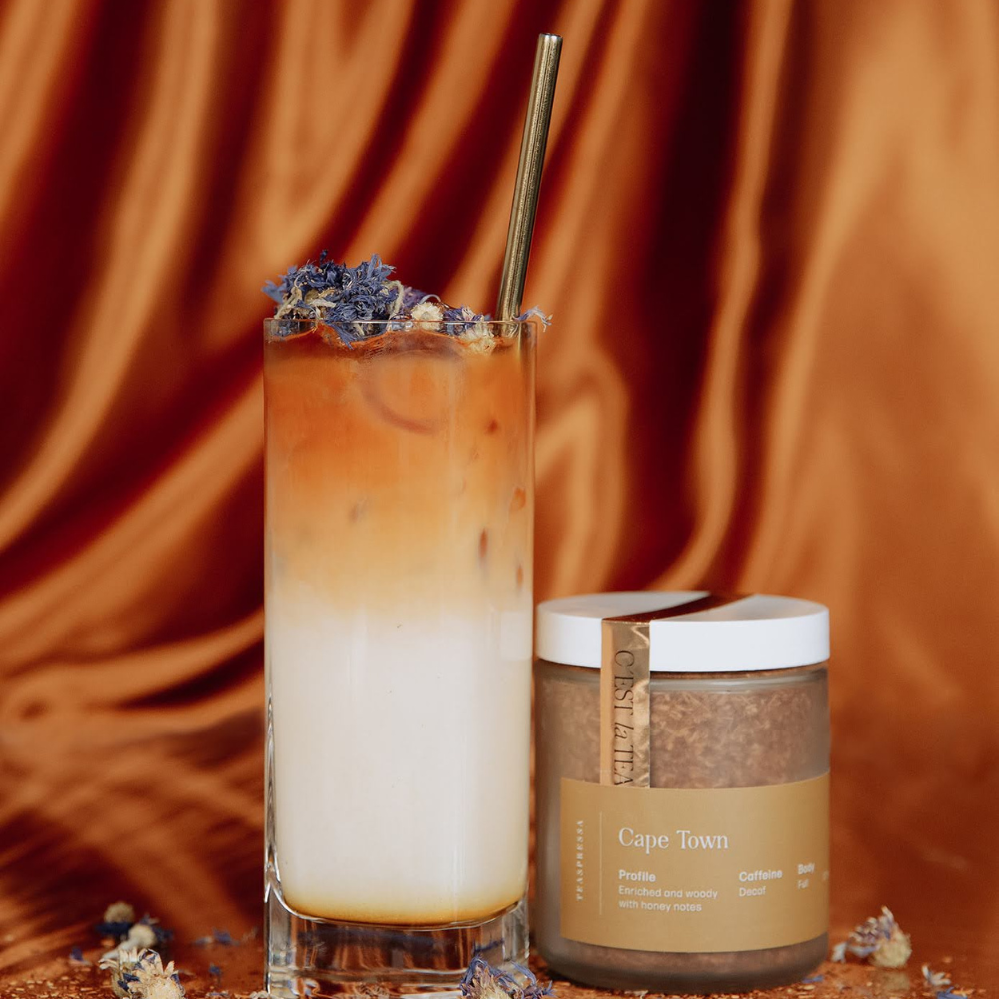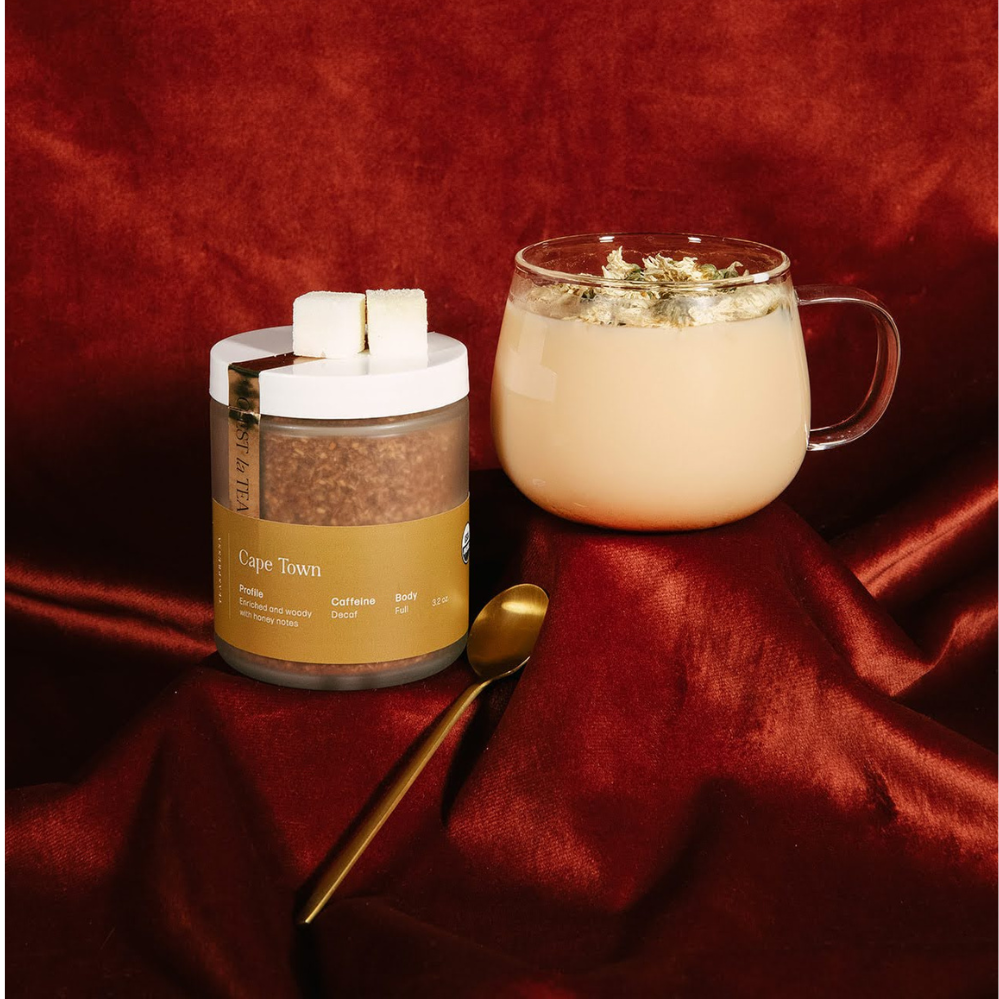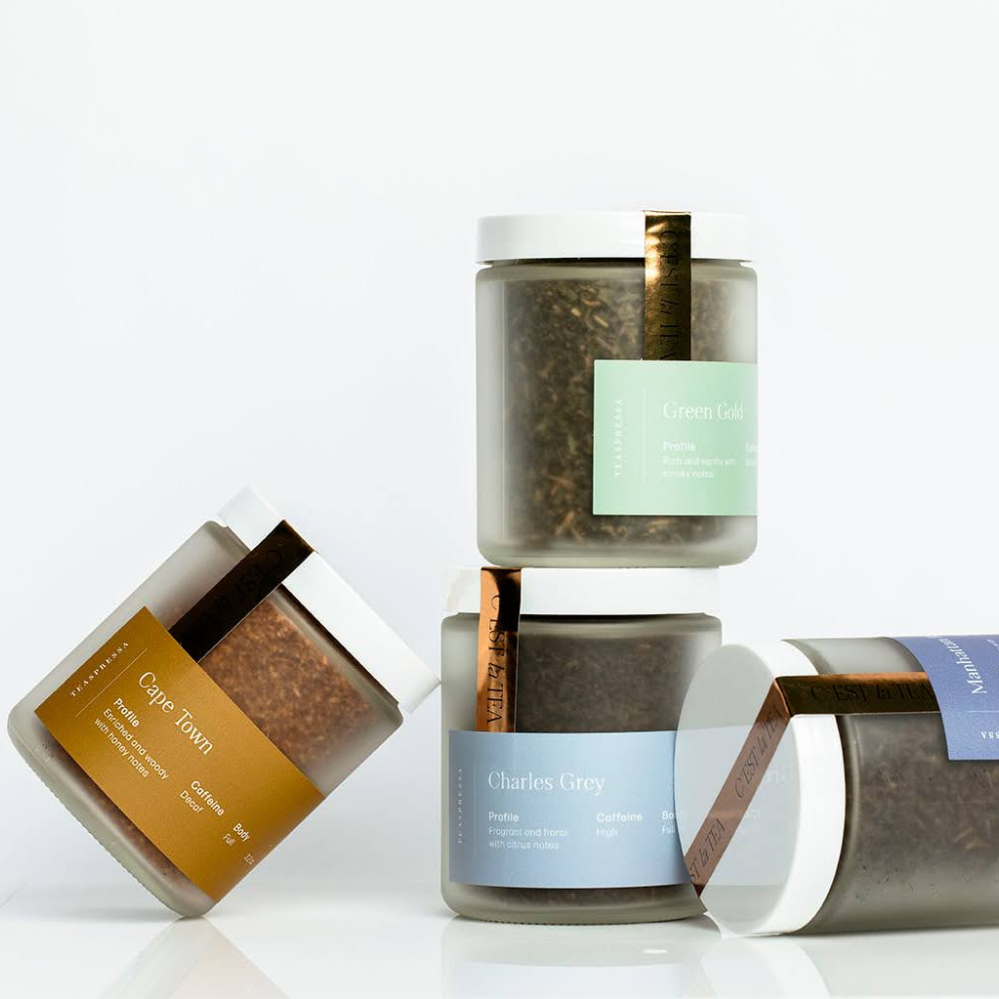 WE MADE TEA COOL AGAIN, EVEN WHEN IT'S HOT
Because we needed something more. Tea is wonderful and delicious, but we missed the robustness and higher caffeine content of coffee. So we found a way to brew tea like coffee, getting the same bold flavour, just as much caffeine, and a richer cup — all without the jitters and crashes of coffee.