This is the ultimate Teaspressa tasting kit where you can try it all! Taste all four of our Signature Tea Blends and all four of our signature Luxe Signature Sugar Cubes to instantly flavour and sweeten your teas to our infamous signature drinks! As if that wasn't enough, enjoy the value of the packaged kit.
All items in the kit:
Tasting Tea Pouch | Manhattan Black, Cape Town, Green Gold, Charles Grey
LUXE Mini Sugar Cube | Rose, Salted Caramel, Vanilla, London Fog
Each Tasting Tea Pouch includes three servings of tea
Each Mini Sugar Cube stick includes 6 cubes
If you need more information on how to brew our tea using the moka pot method, now worries! All tea orders come with instructional brewing cards and we have an online tutorials. Click Here For the Moka Pot Tutorial!
Share
View full details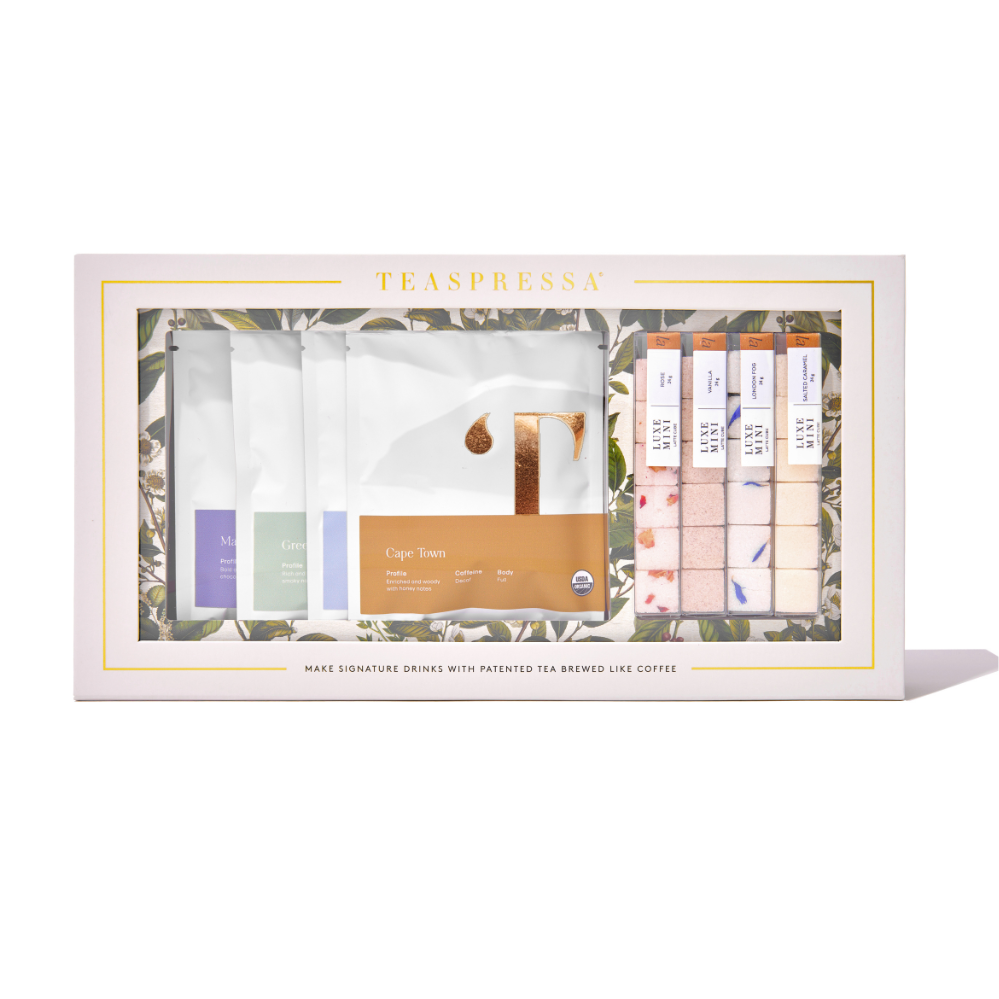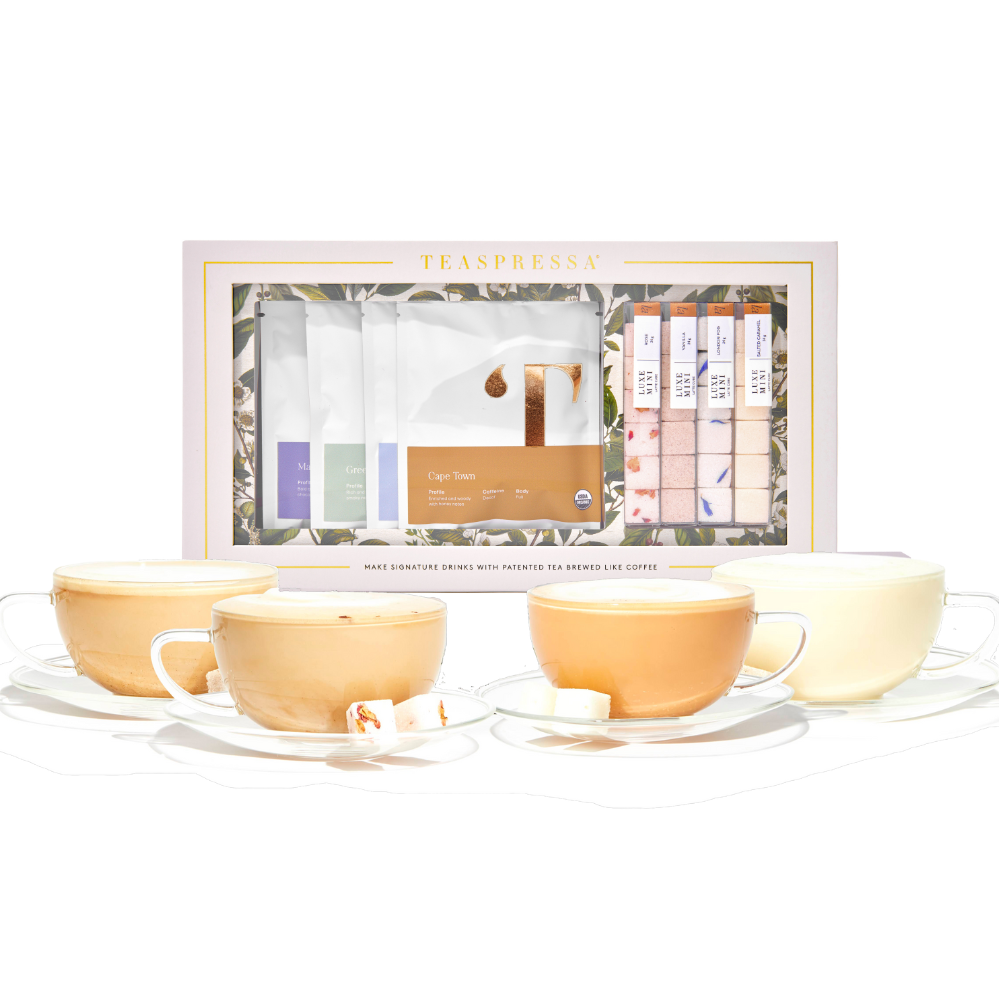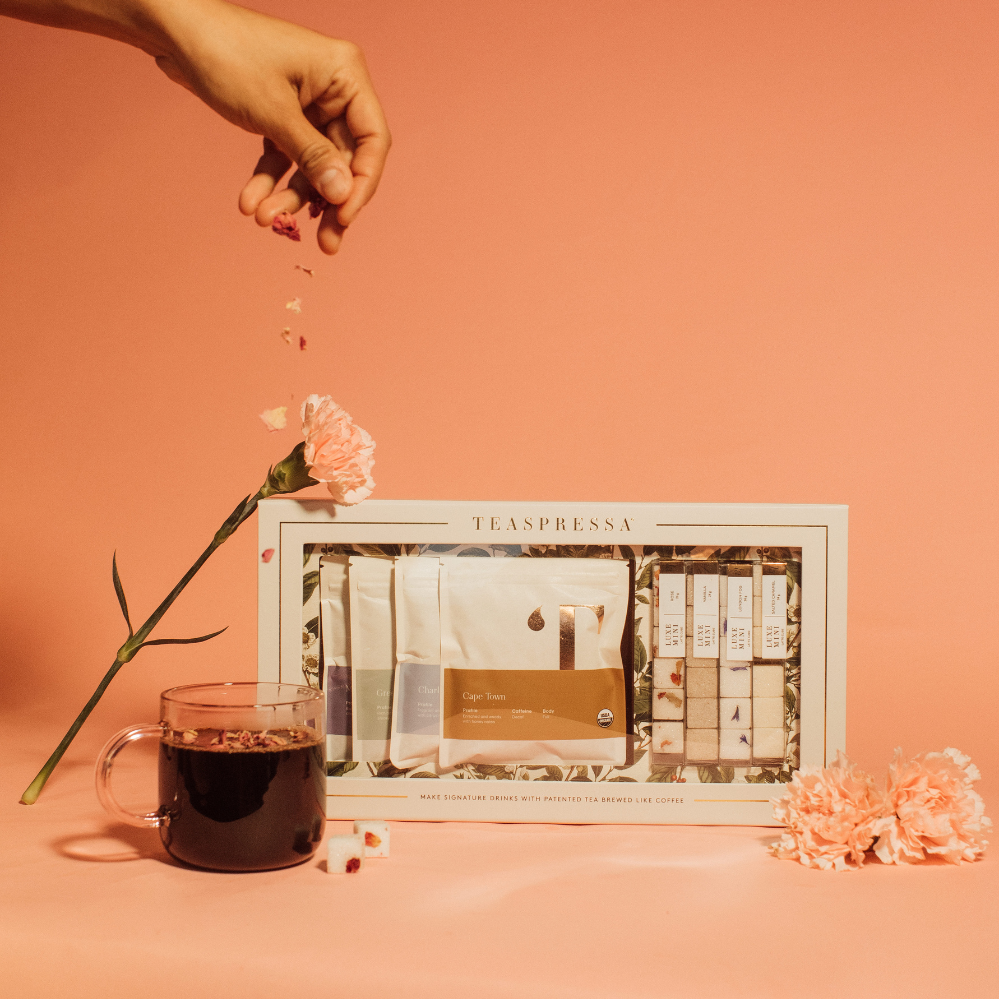 WE MADE TEA COOL AGAIN, EVEN WHEN IT'S HOT
Because we needed something more. Tea is wonderful and delicious, but we missed the robustness and higher caffeine content of coffee. So we found a way to brew tea like coffee, getting the same bold flavour, just as much caffeine, and a richer cup — all without the jitters and crashes of coffee.